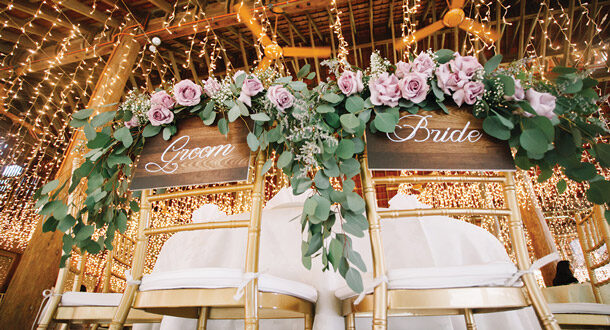 Event planner

Last-minutes rush, budgeting, vendor management, and stress in general, can you enjoy an occasion when these things fluster your mind? "No" is an obvious answer here. How can someone even begin to celebrate when they are always hounded by the fact there is something that can go wrong? To save you the trouble and provide you with a well-deserved peace of mind some people are adept at managing these functions and occasions. Of course, event planners it is.

Why do you need an Event Planner?
In today's time, an event planner is a highly reputed job and there is a huge demand for them in the market. The value of these celebrations is getting higher and higher and that is why people don't want to lose out on them, so they hire a professional to manage their affairs. Many banquet services and hotels also hire "on-call" planners permanently and rent them out to their customers. Event planners are becoming must-hire personnel for occasions such as grand birthday parties, weddings, anniversaries, corporate retreats, and many more such celebrations. Although not very common, even small gatherings sometimes require a dedicated event planner.

Here is a list of skill sets an event planner brings to the table so that you don't have to fret about a thing when you are celebrating the occasion.

1. Budgeting:
Bringing in the best of the best becomes very easy if you have a bottomless treasury, but no one ever does, budgeting is among the most essential skill an event planner has, to procure services in such a way that it does not affect the quality of the event and at the same time doesn't break your bank.

2. Time management:
Making sure everything is ready for the event is a rare feat to be achieved if one does not know how to manage things promptly, the event can soon become a loose cannon, and be very hard to control. Event planners are trained in a way that such a scenario does not become a reality.

3. Multi-tasking:
An occasion rarely consists of a singular event or factor, it's a messy mix of a variety of things such as food, the main event, anchoring, location, vendor acquisition, designing and theming, and much more. Event managers or planners must-have multi-tasking skills to avoid being overburdened by things.

4. Communication:
Event planners keep you in touch with how things are going. An event planner has to have good communication to not only convey their plan but also to understand what exactly the customer wants. Some people can't convey what they want in an expressive manner and are often disappointed with the results, a good event planner can avoid this by making dialogue.

5. Creative:
Anyone can create a basic run-of-the-mill event, why should anyone hire an event planner for it? An event planner brings creativity and novelty to these events and in essence brings new life to them. This "wows" people further and they enjoy more and have overall more memorable moments.

6. Problem-solving: With so many moving parts some of the cogs are sure to malfunction, and problems arise more commonly than one can anticipate. An event planner has to keep their cool when such incidents happen and must be prepared with a backup plan or have the ability to think on their feet so that they can come up with a solution for the problem.

Overall Recommendation
With all the qualities listed above, anyone can surely appreciate the presence of an event planner and what he or she brings to the table, in any case, or scenario, whether you are hosting a big or small event it can be really hectic to handle all the things at once, but these people are professionals for the job and they bring to the table their skills and their teams which can really ease up your involvement and provide you with a satisfaction of a successful event.