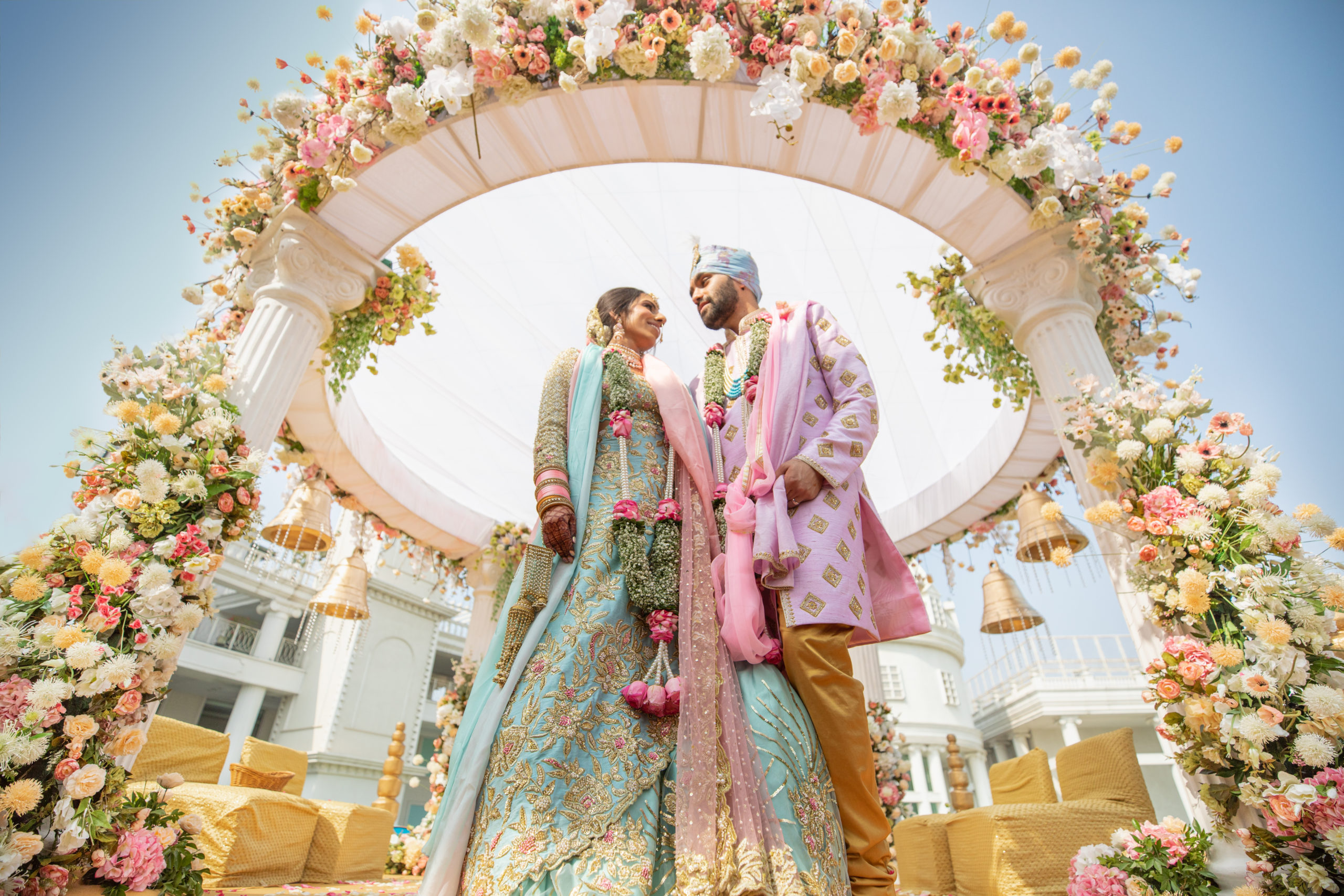 Latest varmala designs in 2022
What is Varmala?
Varmala is an Indian Garland made with flowers, the bride and groom adorned each other with one to commemorate the wedding. The garland is made with fresh flowers and when the groom and the bride exchange these it symbolizes the acceptance of each other into their families and the beginning of the journey they have to take together. Varmala itself is a very beautiful token and has to be created with fresh flowers not only for their aesthetics but also for the symbolism of a fresh start. Such an important ceremonial garland must be aptly made, so here are some of the latest Varmala design trends for 2022.
Latest Trends in Varmala Designs in 2022

1. Passionate Red Carnations:
Sticking with the original theme of Indian weddings, red carnations make amazing garlands which can be seen as a vitalizing relationship between the bride and the groom. These flowers are amazing as they are, but can also be mixed and matched with other classic flowers such as Marigolds or Roses to match your theme.

2. Elegant Jasmines:
What's better than looking good? Smelling even better, Jasmine Varmalas have that classic white aesthetic when matched with their amazing scent can bring a new perspective to your look as well as your mood. If you are going for a white-themed or a natural-themed wedding, choosing the Jasmine Varmala will be the cherry on top.

3. Colored Roses:
Rose is known as the flower that represents love and romance, which makes it a perfect match for a Varmala, if you don't like the classic Red Rose, its colored cousins will surely win your heart, with an assortment of baby pink, yellow and white, Varmalas made from these flowers are very soothing to the eyes and will not overpower your attire.

4. Go Green:
Kermit's mum, Mogra stems, and various leaves are often used in South Indian weddings to represent the growth and balance of the newlywed couple. If you are looking for an earthly wedding theme then going for a green Varmala made from the said components is a true no-brainer.

5. The Indian Touch:
The staple flower of Indian celebration- the Marigold flower is a true classic. It comes in a variety of colors ranging from bright orange to deep brownish-red. You can use the color combination to match your wedding theme while sticking to a classic Indian wedding scenario. These flowers are also perfect for a delightful summer wedding.

6. Snow White: A truly classic and amazing color if done correctly, white is an amazing theme for a wedding. Using blooms of Gypsophila and Baby's breath in a minimal style Varmala is the best approach to take with that theme, these flowers are a good combination of lush and minimal so that you can use them as per your taste.

7. Woven Together for Eternity:
Stylized Varmalas by artisans are coveted pieces of wedding artifacts. These Varmalas can be designed and woven in many different styles from heavy ones with the use of big bloomed flowers to minimal ones where flowers are woven on a single string. These Varmalas can amplify your look a thousand times and the best part about them is their versatility.

To Conclude
So these were some of the latest trends in Varmala designs, the best part about the Varmalas is that you can always come up with something new, there are over a million flowers and leaves to choose from. Select the one which looks the best for you or has more significance to you.